Voicetracking & Voiceover Package
We're often asked what you need to start voicetracking or recording voiceovers from home. So, we decided to put together a straightforward package that we'll deliver to your doorstep.
What's Included
Focusrite Scarlett 2i2 (2nd gen) USB Audio Interface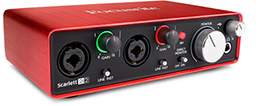 A 2 in / 2 out USB 2.0 audio interface with two Mic/Instrument preamplifiers. It's even powered directly over USB so you can take it with you!
Rode NT1A Microphone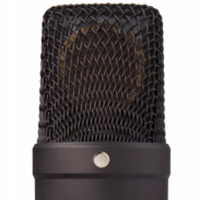 A large diaphragm condenser microphone with included shock mount, pop filter, and microphone cable. You can listen to a sample of the NT1A below.
sE Electronics Reflexion Filter Pro

The sE Electronics Reflexion Filter Pro helps to reduce the amount of room ambience being picked up by your microphone while recording.
Beyerdynamic DT 770 PRO Studio Headphones (80 Ohm)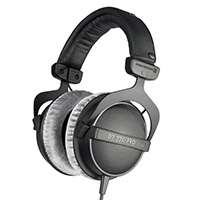 Beyerdynamic DT 770 PRO headphones have established themselves as a firm favourite amongst music producers, sound engineers and broadcasters in studios all over the world.
K&M Heavy Duty Microphone Stand
A heavy duty, large round base microphone stand ideal for recording from a standing position. Includes an anti-vibration rubber damping ring to prevent unwanted floor vibration impacting your recordings.
£531

(excl. VAT)

£637.20

(including VAT at 20%)

Includes UK mainland delivery.
Optional Extras
Soundproofing & Acoustics

Need some help with your recording space? We can provide acoustic treatment and soundproofing, build a studio in your home or office, or even construct a cabin for you in your garden.
Adobe Audition CC

We are a Certified Reseller for Adobe products, including industry favourite Adobe Audition CC. Contact us for more information!